Back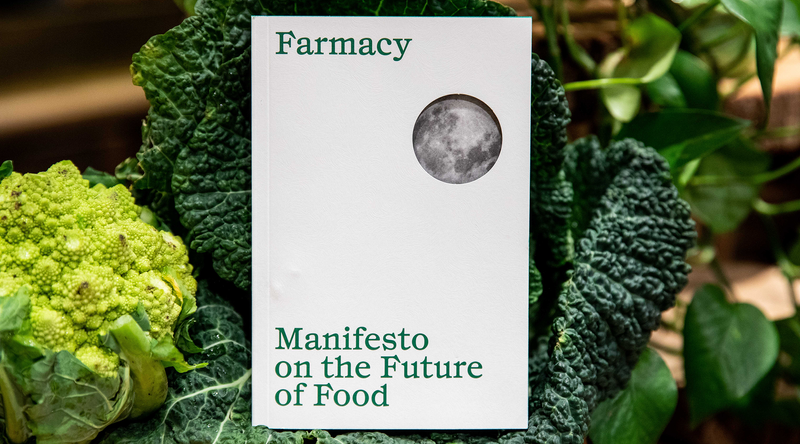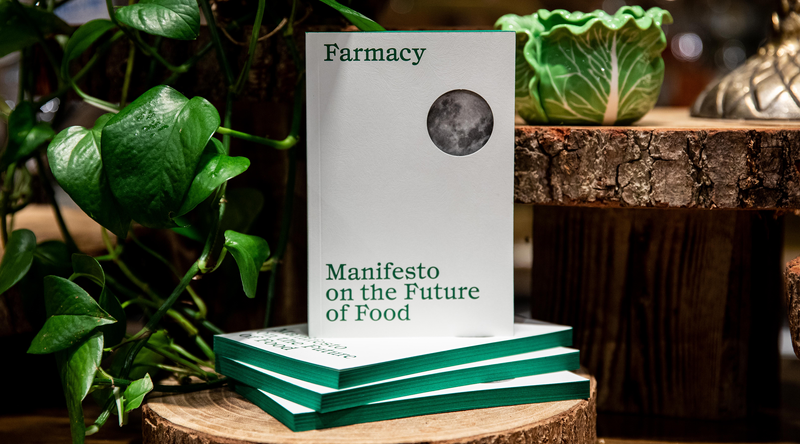 Farmacy Manifesto on the Future of Food
Farmacy's new book is an insurgent manifesto for a radically different way of eating and farming. It traces a path from the health of the soil to the health of human beings, with food as the connecting agent between our mental, physical and planetary wellbeing. A collaboration between researchers, artists and writers, the Farmacy Manifesto on the Future of Food is a handsomely produced pocket-sized tour de force through the interconnected topics of soil ecology, industrial agriculture, the medicinal qualities of food, the gut-brain axis and regeneration, charting a bold path towards the renewal of our civilization. The book is authored by Aurora Solá and art directed by Carol Montpart. It features botanical image sequences by Batia Suter.
"What is honoured in a country is cultivated there." —Plato, The Republic, Book VIII
Profits from the sale of this book go to the Farmacy Foundation, which invests in farms and educational initiatives that regenerate soil and empower people to transform their health.
Packaging and delivery
When you checkout, you'll be able to choose from the following delivery methods.
Royal Mail Tracked & Signed 48

£7.20

Royal Mail Tracked 48

£6.72

Royal Mail Tracked & Signed 24

£8.88

Royal Mail Tracked 24

£8.40